"I've learned so much from my mistakes… I'm thinking of making a few more" -Unknown
I love that quote. I feel like it describes my sewing perfectly. It's been a full two years now of learning from my mistakes and I'm still completely hooked.
Over the past year, I've completed more than 40 projects (see them all here) and accomplished most of my sewing goals from last year… I think. Let's take a look at those goals, shall we?!
1. Make a structured garment of some kind. Okay so I admit I haven't ventured too far into wovens yet. Or structured anything. I made a structured basket, does that count? My blazer had a little structure. It seems the majority of the sewing community recommends starting with wovens and venturing into knits. Needless to say I've definitely gone the opposite direction. BUT, to be fair, about 98% of my RTW wardrobe is knits, so I like to think that I'm just being realistic and making things I'll actually wear.
2. Become one with zipper installation. Hmm… let's see… too bad the zippers on my flight suit purse don't count. I used one on my foldover clutch, one for my Ginger Jeans, and one on this tank. Suffice it to say I'm no expert. But three is better than none! :D
3. Make a collared shirt of some kind.
…
Who wears collared shirts, anyway?
Okay, okay. I do! And I could actually benefit from having a few more in my closet. I did make one! But this is definitely still on my to do list!
4. Participate in Me-Made-May and actually have enough to wear for it. Done, and done! It only worked because of the way I worded my MMM pledge… but it's all about making things work for you, right? :)
5. Learn how to use my serger. Yes! Such a good investment. I can't imagine my life without it now. I haven't learned everything it can do, but I've become super comfortable changing out the threads, so that's a win in my book.
A few fun moments from the sewing world this past year:
(1) When my Adopt Me Vest pattern was used for this sweetie from German Shepherd Rescue of Orange County (Thanks, Karen, for sharing!):
(2) Look! That's me on the pattern page for the Matilda Leggings (fitting I guess considering how much I love this pattern – I've made 5 pairs so far, but I'm sure there will be plenty more in the future) :D
(3) My first pattern testing experience with the Straight Stitch Designs Bellevue Top! Had a ton of fun with this one.
(4) When my quiet book was featured on the Quiet Book Blog (tons of inspiration over there… definitely makes me want to make another one!).
And last but not least! (5) When my Seven Dwarf Costumes were used as inspiration to make these awesome dance costumes by Hot Mess Dance Apparel! They were complete with names on the back which turned out amazing and can be seen here.
So here's a quick rundown of the patterns and tutorials I used and/or found helpful this past year. As you can see, most of it was selfish sewing ;)
For the Ladies
For the Little Ones
For the Pups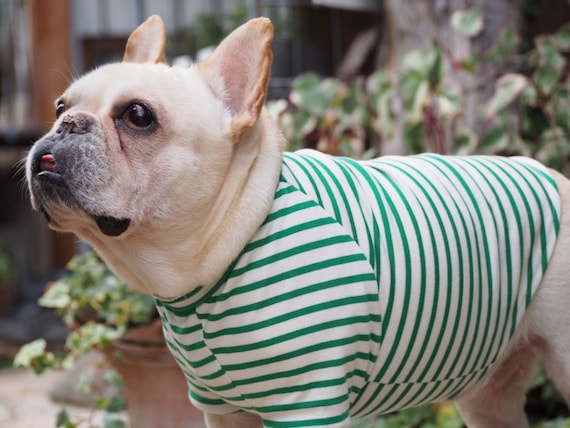 For the Home
Bags and Such
So what's in store for year three?? Here are my new goals:
1. Make Halloween costumes! Last year I was in the midst of packing and moving in October… we still did a good amount of decorating at the pharmacy but I didn't do any sewing for my costumes. This year I have big plans… I just need to execute them :)
2. Test new patterns at least twice. This of course depends on when and what opportunities arise throughout the year, but I had so much fun with my first pattern testing experience, I'd love to do more.
3. Develop my me-made work wardrobe. Let's be honest… most the time when I'm at home on my days off I'm not exactly getting dressed up (or getting dressed at all) :/ So I'd like to focus some attention on my work wardrobe this year.
4. Learn at least 12 new sewing techniques/skills. That's one per month. Totally doable, right?!
5. Find a proper sewing stool. I realize this is not exactly sewing related, but how sad is my little broken desk chair. Yes, I know, very sad. And it squeaks… a lot. SO annoying! This year my addition to my sewing room was Charlotte… next year I think it needs to be a stool :)
Haha… I say sewing room like that's its sole purpose. I pretend it is. It's actually our guest room, but since we don't have guests stay very often (okay, we've had guests stay once since we moved in… maybe we need more friends) lol… but anyway… I've claimed my territory. All of the pictures scattered throughout this post are from my sewing guest room.
But, really, who am I kidding… these two own the place anyway:
Thanks for coming along for the tour of my sewing space and 2nd year of sewing!
Until next time,