Eeek… what happened? I missed two days of Blogmas! :) Ooops. Well, day 12 was "Winter Activity" during which time Danny and I were out galavanting in San Fran in the rain… so I'll consider that our winter activity :) Speaking of, it was really sad; we stayed in Union Square thinking there would be some awesome Christmas lights and such, and the power was out from the storm :( I didn't even take one picture while we were there. Oh well; next time! Here are a few pictures from our county during the storm (stolen from Facebook… it didn't get bad at our house):
Other wonderful winter activities I've been participating in include: watching movies snuggled up by the Christmas Tree (finally watched Shawshank Redemption – I'd never seen it – amazing movie! And I'm taking that as one more mark on the 30 before 30 list!) :), online shopping (I know it's Christmas and all but still I think I have a problem… lol), baking, sewing, wrapping presents, and going to the movies (we saw Gone Girl… I'm still disturbed and unsettled…)
Day 13 of Blogmas was "Favorite Christmas Present"… that was absolutely our family trip to Disneyworld and Universal (Harry Potter!!!) back in 2010. I'd been away at school and we hadn't taken a family trip in sooo long. It was amazing.
(before you judge… it was record low temperatures in Florida while we were there… lol)
On to today's Blogmas post! :) DIY Christmas Ornament!
I didn't make any ornaments this year.
Sorry.
lol… no, really, I didn't. But, see my DIY ornaments from last year here (that was super fun… who doesn't love pipe cleaners!?) and the ones from the year before here (never blogged about). This year, I ordered one of these handmade ornaments from this adorable little shop Field & Forest on Etsy: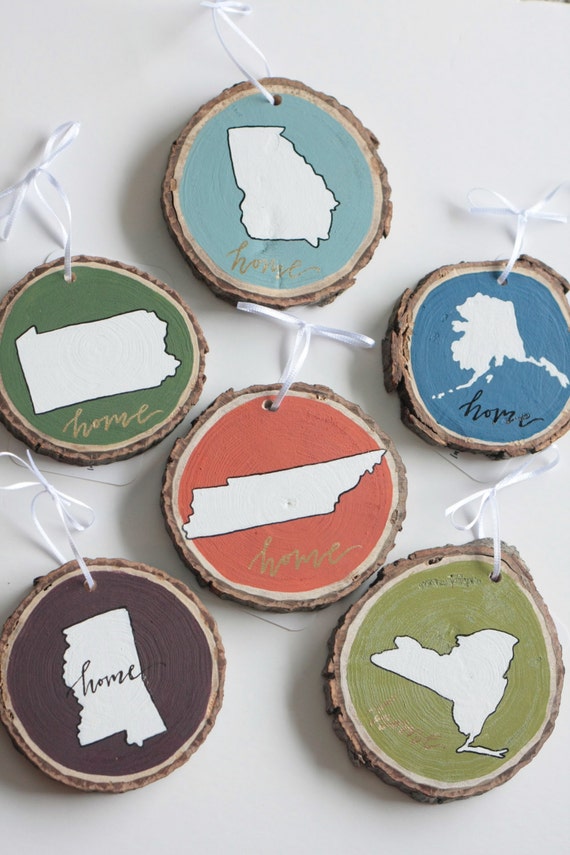 It'll have California on it, and I made a special request for the year as well as "home" on there.  I love it because it's our first year at home here in California :) This would surely be a fun DIY to try, but when I read the story behind these, I loved purchasing it that much more. 100% of proceeds from the shop go toward their family's adoption.
Find more DIY Christmas Ornaments at the linkup on Tay Meets World and The Grits Blog!
And now on to some of my favorites from the week! So much wintery goodness! And Jillian (aka the Refashionista) has taken the ugly Christmas sweater to a whole new level, has she not!? I love it! :)
(top/left) What Katie Sews Tobacco Toggle Coat | (right) Refashionista Tacky Christmas Sweater Dress
(bottom/left) Straight Stitch Designs Extraordinary Girl Top | (bottom/center) Carrie In Stitches Jeans and Coat
Happy Sunday!
Until next time,